ON-DEMAND WEBINAR:
What's all this about GG? It's Game Time!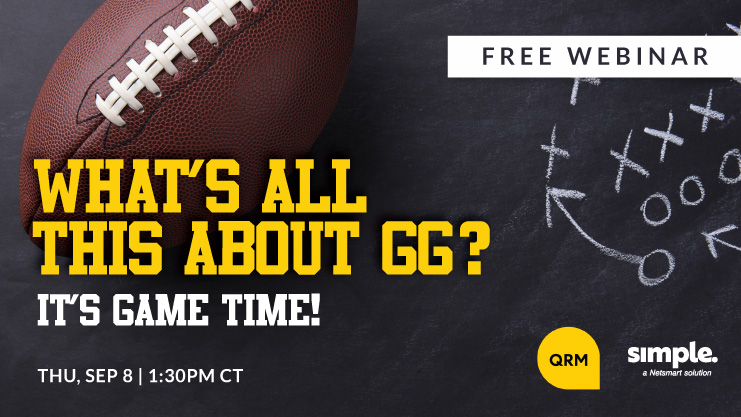 Now that the MDS PDPM switch has been turned on state by state for OBRA assessments and reimbursement remodeling, it's time to get our GG game on!
GG has stepped into QRPs, OBRA assessments and now Medicaid reimbursement, so it's time to step up your GG game. In this webinar, we dive into strategies for accurate capture in a world with increased focus on GG, impacting our clinical and financial story.
What you'll learn
The evolution of Section GG – where it's been and where it's going
The impact GG makes on our clinical and financial story
Methodologies for accurate GG capture
Resources to ramp up the team and monitor success
Please register to access the webinar recording and handouts…
---