ON-DEMAND WEBINAR:
Preparing for PDPM change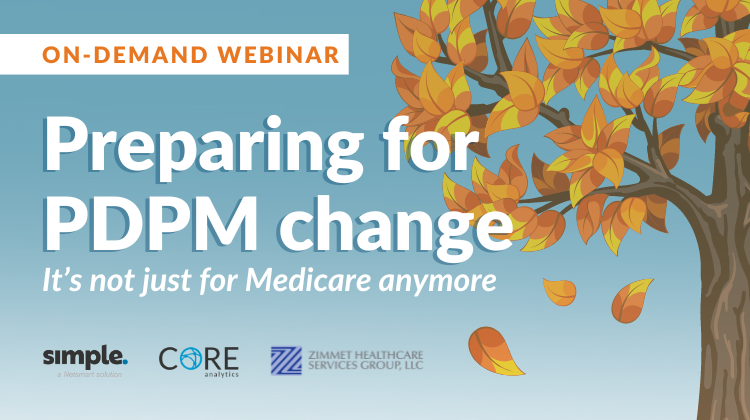 PDPM now has implications far beyond Medicare...
CMS is finally making good on its 2018 announcement that support for RUG-III and RUG-IV on federally required assessments will be ending on October 1, 2023.
That means PDPM now has implications far beyond the ever-dwindling Medicare FFS, most notably for various State Medicaid programs. We've already seen several Medicaid Case-Mix Index (CMI) systems making the switch to PDPM for CMI.
This webinar provides an update on PDPM performance and explores how lessons learned from Medicare can best prepare providers to succeed with Medicaid PDPM and other federal initiatives.
What you'll learn: 
How to measure industry averages for PDPM component distribution capture.
The various state-specific models being explored for Medicaid PDPM.
The latest Medicaid PDPM strategies for accurate assessment capture.
Please register to access the webinar recording and handouts…
---