ON-DEMAND WEBINAR:
MDS 3.0 changes: Prepare for the coming waves!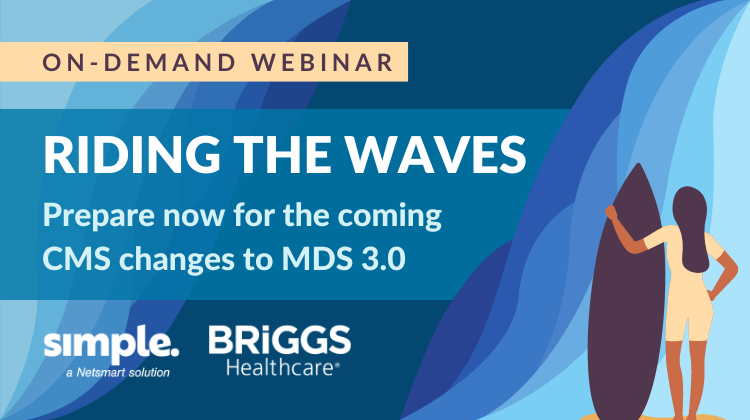 "Enormous" MDS 3.0 change is coming...
CMS released a surprise draft of the new MDS 3.0 that experts are calling "enormous" and "striking." This webinar will introduce you to the latest MDS 3.0 Item Set (v1.18.11), coming Oct. 1, 2023. Join us to prepare for coming changes to QMs, Five-Star and more.
What you'll learn
The significant changes coming to MDS 3.0 (v1.18.11)
Required updates to resident interview processes
How to create a training plan for implementation on Oct. 1, 2023
Please register to access the webinar recording and handouts…
---