ON-DEMAND WEBINAR:
iQIES for the Commonwealth: What to know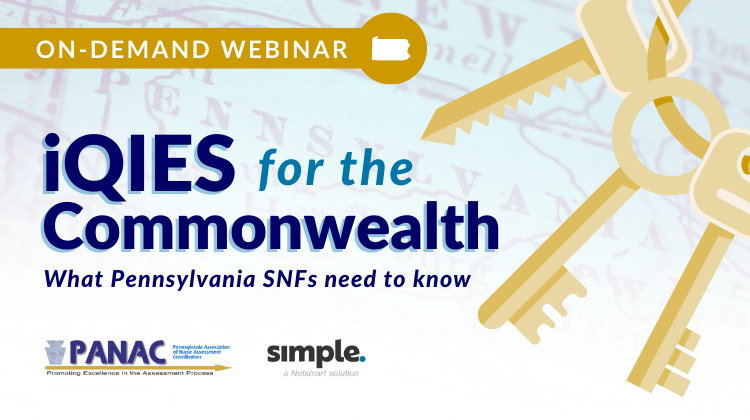 CMS has officially announced that the iQIES transition for SNFs will occur in early 2023. Parts of the transition have already begun. Watch this free webinar for Pennsylvania-area SNFs to ensure a successful transition for your organization.
iQIES is the new system for all things CMS: MDS transmission, patient assessments, CASPER reports, surveys, and more. With an official timeline set, it's important to be prepared!
Presented in partnership with the Pennsylvania Association of Nurse Assessment Coordinators (PANAC).
What you'll learn 
How iQIES changes will impact your SNF organization
How to ensure a smooth transition without compromising your data
The importance of a Provider Security Officer (PSO) and how to set one up
How to ensure trusted software vendors can transmit and retrieve your data
Please register to access the webinar recording and handouts…
---