[On-demand webinar] RCS-1 and more: SNF payment models on the horizon
---
---
About this webinar
When will RCS-1 become a fact of life? How will it affect SNF payments and workflow?
Skilled nursing facilities may soon understand what kind of Medicare Part A payment reform is on the horizon and when it will begin. Last May, CMS signaled it is working on the Resident Classification System-1 (RCS-1), a new payment model for SNFs. It released an Advance Notice of their intent to release the payment model through a rule at some point in the future.
CMS has received more than 200 comments and recently stated on an Open Door Forum that there is no immediate timeline for RCS-1. However, we expect CMS to make changes to what was released last year. It's wise for providers to understand where CMS is moving and be prepared for what could be released this year.
This webinar will help you understand what RCS-1 changes will mean to your organization and when the changes could take effect. Take advantage of valuable insights from one of our industry's leading experts on regulatory change.
---
About our speaker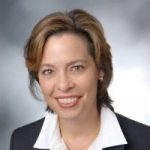 Cynthia Morton, Executive Vice President
National Association for the Support of Long-Term Care (NASL)
Cynthia K. Morton, MPA, is a national expert on Medicaid, Medicare and other public policy affecting the long-term and post-acute care sectors. Currently, she serves as the Executive Vice President for the National Association for the Support of Long Term Care (NASL), where she advocates for her members' interests. Prior to joining NASL, Cynthia served as the Vice President for Political Affairs for the American Health Care Association/National Center for Assisted Living (AHCA/NCAL).