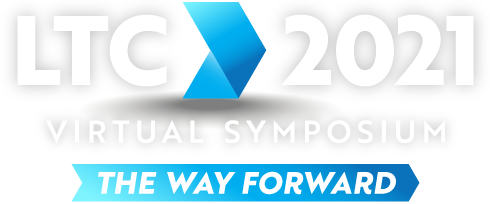 3-DAY VIRTUAL TRAINING AND STRATEGY EVENT | SEP 13-15, 2021
Speakers
---
Cynthia Morton
Executive Vice President, National Association for the Support of Long-Term Care (NASL)
Cynthia Morton is a national expert on Medicaid, Medicare and other public policy affecting the long term and post-acute care sector. She advocates for her members' interests at NASL, the national trade association representing providers in the long-term and post-acute care sector. In 2020, Cynthia was inducted into the McKnight's Women of Distinction Hall of Honor for her leadership in the long term care sector during her career. In 2005 and 2006, Roll Call magazine named Cynthia Morton as one of the leading long-term care lobbyists.
---
---
---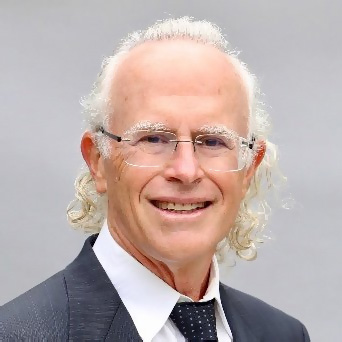 Michael Wasserman,

MD
Past President, California Association of Long-Term Care Medicine (CALTCM)
Dr. Michael Wasserman is the Past President of the California Association of Long-Term Care Medicine and Medical Director at Eisenberg Village. He has devoted himself to serving the needs of seniors for the past thirty years. He previously was President and Chief Medical Officer for Gehrimed of America, a geriatric medical management company. Dr. Wasserman was a co-founder and owner of Common Sense Medical Management (CSM2), a case management company that helped manage high risk beneficiaries of Cover Colorado. He was formerly a Public Commissioner for the Continuing Care Accreditation Commission. He has spoken extensively and been published on a variety of topics involving geriatrics, healthy aging, Alzheimer's Disease, the business of healthcare, practice management and managed care.
---
---
---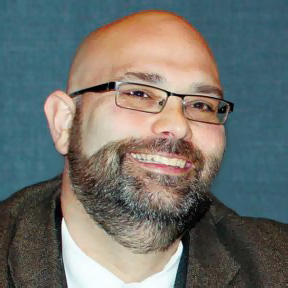 John Kane
Technical Advisor and SNF Payment Team Lead, Centers for Medicare & Medicaid Services (CMS)
John Kane is a Technical Advisor and the SNF Payment Team Lead in the Division of Institutional Post-Acute Care at CMS. He leads the SNF payment team in evaluating and developing SNF payment policy, including development and implementation of the Patient Driven Payment Model (PDPM). John also works on different cross-component projects within CMS, intersecting different areas of Medicare payment policy.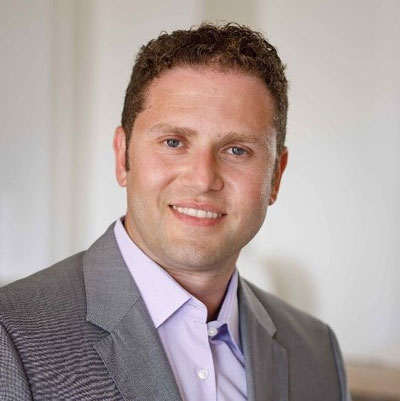 Steven Buslovich,

MD, CMD, MSHCPM
Co-Founder, Chief Executive Officer, Patient Pattern
Dr. Buslovich is a practicing geriatrician and certified medical director of several nursing home and post-acute care facilities. He is an active committee member in the American Geriatrics Society's (AGS). He created the Technology Innovations Pavilion at the annual AGS conference where aging-focused startups collaborate with geriatricians. He is an expert in frailty, complex care management, and PDPM. Dr. Buslovich is the recipient of AMDA's Shark Tank Innovation Award.
---
---
---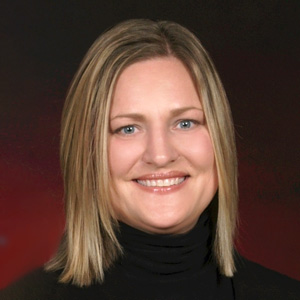 Jenn Feige
Jenn Feige, Co-Founder of SimplePBJ™
Jenn Moenck Feige is one of the founders of SimplePBJ, the most comprehensive software system for CMS PBJ data scrubbing, analytics, projections, and submission. Jenn now works closely with SimpleLTC customers, leveraging her extensive PBJ expertise to train thousands of customers on improving PBJ compliance.
---
---
---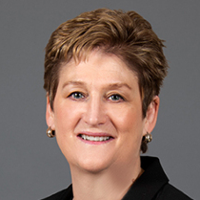 Janet Feldkamp,

RN, BSN, LNHA, CHC, JD
Partner, Benesch Friedlander Coplan & Aronoff
Janet Feldkamp focuses her practice in the area of health care law, including long-term care survey and certification, state and federal regulation, physician and nurse practice, and fraud and abuse involving hospitals, suppliers, insurers and physicians. She retains active licenses as a registered nurse and a nursing home administrator and has extensive health care experience. Janet is a member of the editorial advisory board of Caring for the Ages, a monthly newspaper for long term care practitioners. She is a frequent speaker on health law related topics, particularly in the area of long-term care.
---
---
---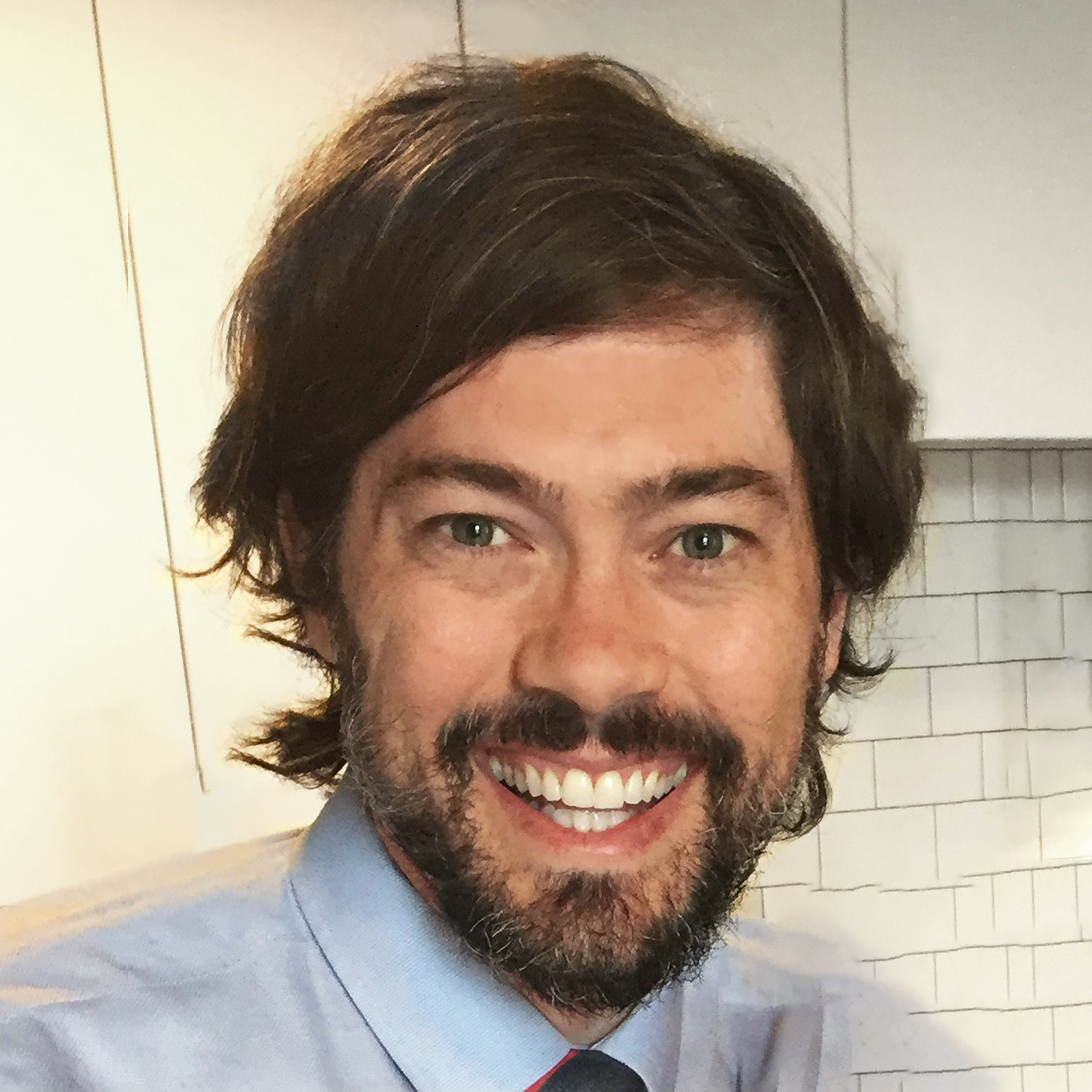 Brandon Geiger
Co-Founder, Chief Executive Officer, EasyReporting
Brandon is a seasoned technology expert with two decades of experience in healthcare software design. His team has built EasyReporting, which is designed to simplify and improve daily COVID-19 reporting requirements.
---
---
---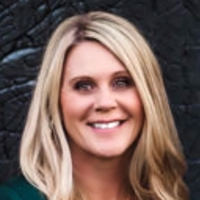 Amy M. Goldsmith,

MA, CCC-CLP, RAC-CT, CMAC
Senior Vice President of Care Management and Care Coordination, Sava Senior Care
Amy oversees the Care Management and Care Coordination functional teams for Sava Senior Care's 168 skilled nursing facilities. She has worked in long-term care for more than 23 years and has focused primarily on MDS leadership education and training for the majority of her career. Amy holds her license in Speech Language Pathology and also has been RAC-CT certified and CMAC certified. She was a speaker at the 2019 AANAC/AAPACN conference presenting on PDPM strategies. Amy's passion lies within the care and advocacy of the geriatric community and those that serve them in the skilled nursing space.
---
---
---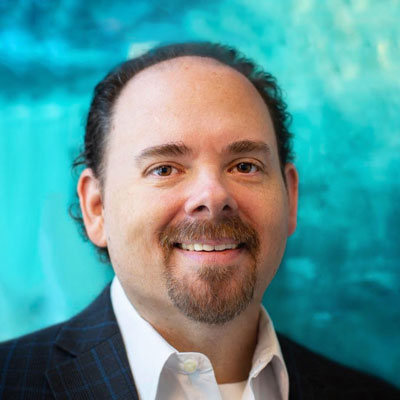 Jason Jones
Chief Technology Officer, SimpleLTC
Jason Jones oversees product and technology strategy for SimpleLTC, a provider of analytics and workflow software for over 4,500 long-term care facilities. As a recognized expert in healthcare data analytics, Jason has presented on technology topics in numerous forums and industries, including national conferences for LeadingAge, AAPACN, NASL and others.
---
---
---
Tiffany Karlin
Partner, Consulting Services and Director of Healthcare, Wipfli
Tiffany Karlin has over 10 years of experience in the healthcare industry and brings a wealth of expertise in Medicare and Medicaid reimbursement systems, operational needs and structures of post-acute providers, and healthcare reform client impact. She spends her time researching new laws impacting the healthcare industry and supporting policy affecting the industry and is an active leader within the healthcare associations she serves.
---
---
---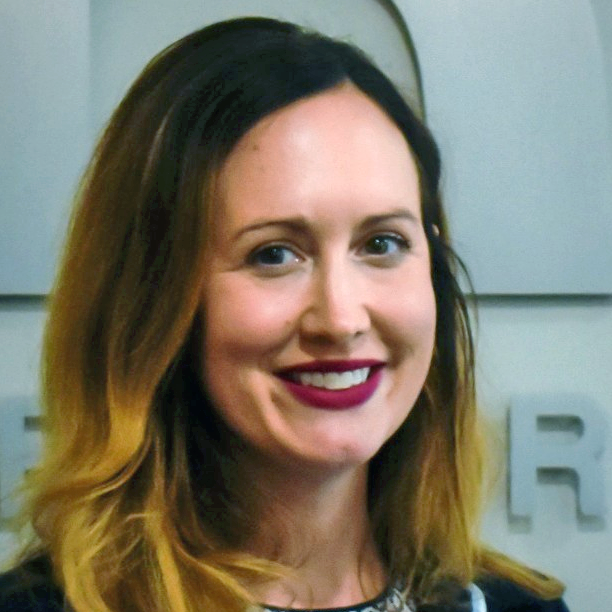 Renee Kinder,

MS, CCC-SLP, RAC-CT
Executive Vice President, Clinical Services, Broad River Rehab
Renee is Broad River Rehab's Executive Vice President of Clinical Services. She serves as Gerontology Professional Development Manager for the American Speech Language Hearing Association's (ASHA) gerontology special interest group, is a member of the University of Kentucky College of Medicine community faculty and is an advisor to the American Medical Association's Relative Value Update Committee (RUC) Health Care Professionals Advisory Committee (HCPAC).
---
---
---
Polly Kirkwood
Vice President of Sales, SimpleLTC
Polly has over 30 years of healthcare business development experience, including 20 years specializing in healthcare technology. She has held many executive leadership positions for EHRs, and has led a successful long-term care tech start-up effort from conception. She is a member of the National Association for the Support of Long-term Care and served in the past as its Standards and Regulatory workgroup chair.
---
---
---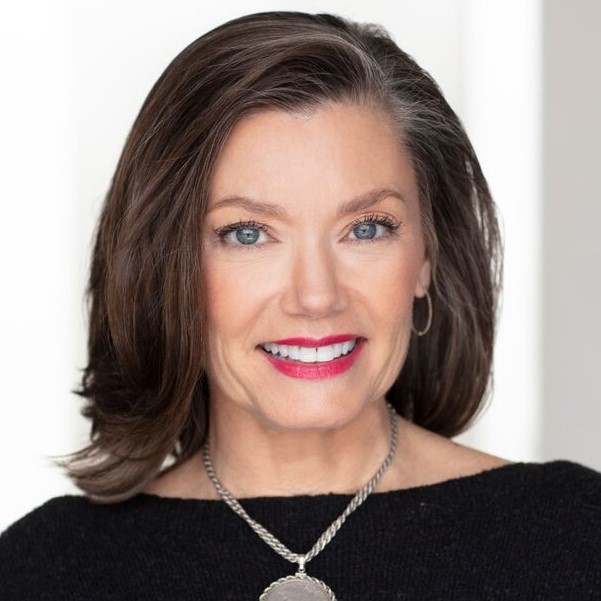 Susan Krall

, PT, RAC-CT
Chief Strategy Officer, Quality Rehab Management (QRM)
Susan is a physical therapist with 30+ years of multi-state post-acute rehab management experience. Her client base includes privately owned and nationwide for-profit and not-for-profit SNFs and CCRC campuses across the U.S. Susan's focus with QRM is partnering with clients to identify and implement strategies that drive enhanced outcomes and patient satisfaction in today's value-driven/person-centered reimbursement and regulatory environment. As a member of AHCA, Leading Age, ACHCA, NASL, and AAPACN, Susan is committed to continual learning and collaborative strategic initiatives in an effort to facilitate and support successful navigation through ever-changing and demanding times.
---
---
---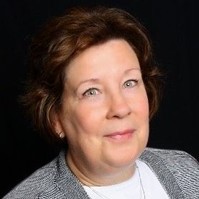 Mary Madison

, RN, RAC-CT, CDP
LTC/Senior Care Clinical Consultant, Briggs Healthcare
Mary is a registered nurse with over 45 years of healthcare experience, including 40 years in long-term care. She has held positions of Director of Nursing in a 330-bed SNF, DON in two 60-bed SNFs, Reviewer with Telligen (Iowa QIO), Director of Continuing Education, Manager of Clinical Software Support, Clinical Software Implementer and Clinical Educator. Mary has conducted numerous MDS training and other educational sessions across the country in the past two decades. Mary joined Briggs Healthcare as their LTC/Senior Care Clinical Consultant in July 2014.
---
---
---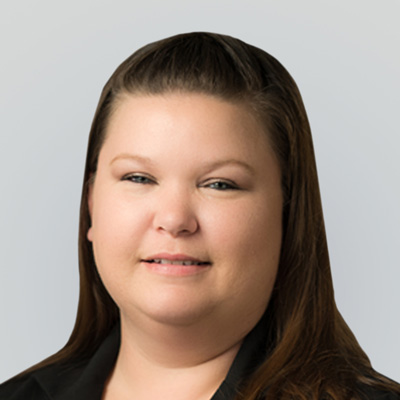 Shasta McClary
---
Healthcare Billing Supervisor, Wipfli
Shasta joined the healthcare division of Mueller Prost in 2016. She comes with 10 years of experience in healthcare billing. She began her career as a Business Office Manager at a Skilled Nursing/Long-Term Care facility where she did billing, payroll and bookkeeping. Shasta has extensive applied knowledge in Long-Term Care, Skilled Nursing, and CCRC facilities. She specializes in Medicare and Medicaid (Multi-State) billing, electronic claim filing, collections, denials, month-end reporting and training. She also has an extensive background in a variety of billing software systems.
---
---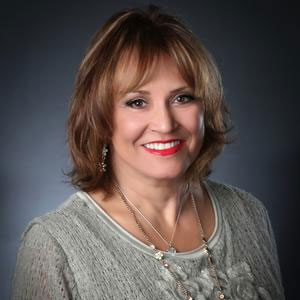 Lisa Selman-Holman

, JD, BSN, RN, HCS-D, COS-C, HCS-O, HCS-H
President, Selman-Holman & Associates
One of the nation's foremost diagnosis coding experts, Lisa has taught coding since 1999 and is an AHIMA Approved ICD-10-CM Trainer. As an RN and an attorney, Lisa has educated thousands of nurses and non-clinicians to code since the implementation of ICD-10-CM. Lisa's company, Selman-Holman & Associates, provides education on ICD-10-CM through live training and online courses, and also provides outsourced diagnosis coding for home health agencies, hospices, and skilled nursing facilities.
---
---
---
Ian Strand
Vice President, Health Plan Development, Patient Pattern
Ian is an experienced Executive Director with a demonstrated history of working in the hospital and health care industry. Skilled in Medicaid, sales, physician relations, team building, and management, he is a strong business development professional with a B.S. focused in Communication from Oregon State University.
---
---
---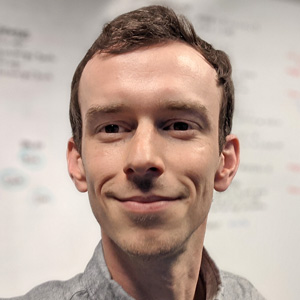 Ethan Tayne
Senior Product Strategist, SimpleLTC
Ethan has worked at SimpleLTC since 2013 and is currently responsible for managing the strategic direction of the SimpleAnalyzer™ product. His team works to simplify the regulatory landscape by creating tools that enable customers to gain control over the outcomes that matter most to them.
---
---
---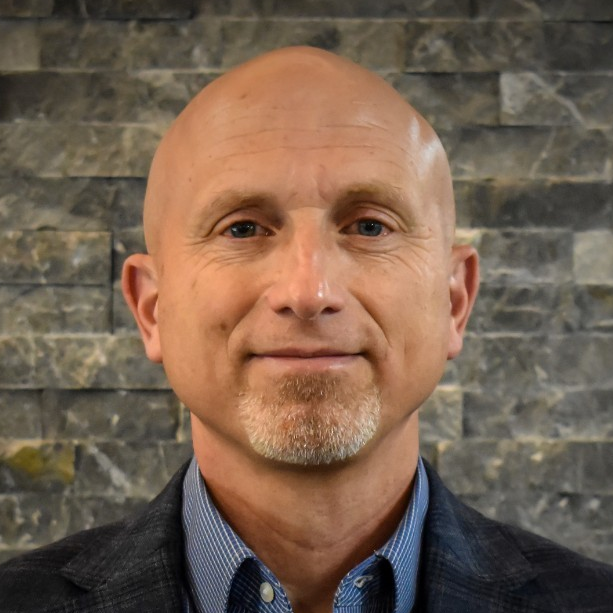 Joel VanEaton,

BSN, RN, RAC-CT, RAC-CTA, Master Teacher
Executive Vice President, Compliance and Regulatory Affairs, Broad River Rehab
A veteran of long-term care, Joel began his career in long-term care as an MDS coordinator and worked for many years as the Director of Clinical Reimbursement and RAI for a group of nursing facilities in the southeast. Joel has contributed to McKnight's LTC News and the AANAC LTC Leader. He currently serves as a board member on the AAPACN Education Foundation.
---
---
---