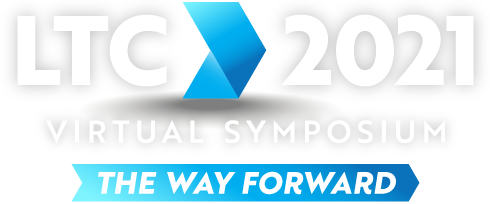 3-DAY VIRTUAL TRAINING AND STRATEGY EVENT | SEP 13-15, 2021
Help & FAQs
---
Using the Hopin event platform
How can I make sure my computer/device is ready for the event?
Be sure you're ready for the Symposium ahead of time! To check your browser compatibility, audio and video setup, blockers and internet speed, run a Hopin pre-event check now.
How do I log in as an attendee?
When you registered for the Symposium, you created a login for the Hopin event platform. When it's time for the event, just go here and sign in (you can also reset your password on that page if needed). Once you've logged in, you'll see a direct link to the Symposium. For more info, see the help page for Hopin attendee logins.
Is there a mobile app?
Yes! If you want to participate in the Symposium via phone or tablet, download the Hopin mobile app. You'll use your same login information to access the event on mobile.
Participating in sessions
Where are the handouts?
We've created a handout page where you can find all the speaker presentations and handouts in one place.
How do I ask questions during a session?
Use the "Q&A" button on the session panel. You can submit questions at any time, but most speakers will address questions at the end of the session. Be sure to upvote questions from other attendees if you like them, so the speaker will know those questions are important. (HINT: Don't use the "Chat" panel to ask questions, because speakers probably won't see them there.)
How do I see who else is attending a session?
Click the "People" tab on your Hopin panel. Attendees currently in the session will have a green dot displayed by their name.
How do I chat with other attendees during a session?
Use the "Chat" button on your Hopin interface during a session. You can send messages to all attendees or just to individual people. You can even use emojis!. For more info, see the help page for Hopin chat.
How can I watch session recordings after the event?
All attendees will have access to recorded sessions for 30 days after the event for all attendees. We'll email you a link after the event when the recordings are available. You'll need to create a login/account on our hosting platform, then you can watch any or all sessions at your leisure.
How do I get CEUs?
Continuing education credits are available for Nursing and Administration. Please see our CEU page for more information.
Networking during the event
How do I network with other attendees?
There are a variety of ways you can interact and connect with other attendees while you're at the Symposium:
One-On-One Networking: Taking a break between sessions? Connect directly with other attendees in the designated Networking lounge. Simply click the Networking button located on the main sidebar of the platform, and then click the blue "Join" button on the following screen. You'll be connected via video with another attendee (at random) who is also in the networking lounge. It's a great way to meet with attendees you might otherwise be able to connect with!
Connecting directly with specific attendees: No matter where you go on the platform, you will be able to access the right communication sidebar. This area is home to a variety of things, including the Symposium attendee list. You can access this list by clicking the "People" Tab. Once clicked, you'll be able to see all registered attendees, speakers and organizers. From there, simply search and/or click on a person's name, and you will be able to invite them to a video call, request to schedule a meeting, or send them a direct message!

Event and session chat: Throughout the duration of the event, you will be able to engage with speakers, organizers and other attendees through the event and session chats. This is a much more informal way of connecting and offers great opportunities to engage in casual conversation and share your thoughts on the event and individual sessions. This is also accessed from the communication sidebar, and can easily be switched between the event chat and the chat specifically for the session you are actively attending. Use this to stay engaged and add to the greater conversation!

Fun & additional learning
How do I win prizes?
We're giving away a pair of Apple Airpods Pro and five $100 Target gift cards! Every session you attend gets you into the drawing for these great prizes. Attend as many sessions as you can for the best chance to win. We'll announce winners in the week following the Symposium.
How do I visit the sponsor expo booths?
Be sure to visit the Expo Booths for additional learning during the Symposium! Just click the Expo button on your Hopin interface, then you can click into each Sponsor's booth and interact with them. In the booth, you can watch videos, read product info, ask questions, and chat with their representatives.
Technical issues & help
How do I troubleshoot technical issues?
What if I need more help?
For general Symposium questions or help with registration, please contact Jill Miller via email or dial 469.916.2800 x226.
---