Resources for PBJ reporting and compliance
As skilled nursing facilities scramble to prepare for Payroll-Based Journal (PBJ) reporting requirements, many are encountering more questions than answers. Use these resources to ensure that your organization has a plan for successful compliance.
For SimpleLTC customers, we're excited to announce that SimpleConnect™ will help you easily manage your PBJ file submission, tracking and reporting needs. (Click here to request info).
---
On-demand webinar
[Webinar] 4 pitfalls to avoid in your PBJ plan
May 17, 2016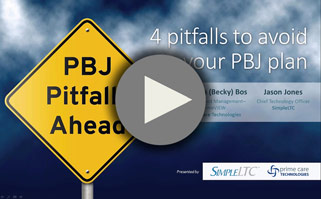 Learn the top mistakes to avoid in planning for PBJ reporting and compliance, as well as how to create a successful end-to-end PBJ process at your organization.
---
Need an end-to-end PBJ solution?
Managing your PBJ compliance process doesn't have to be complicated. SimpleLTC has partnered with Prime Care Technologies to create a total PBJ solution for collecting, compiling, submitting and tracking your staffing/census data.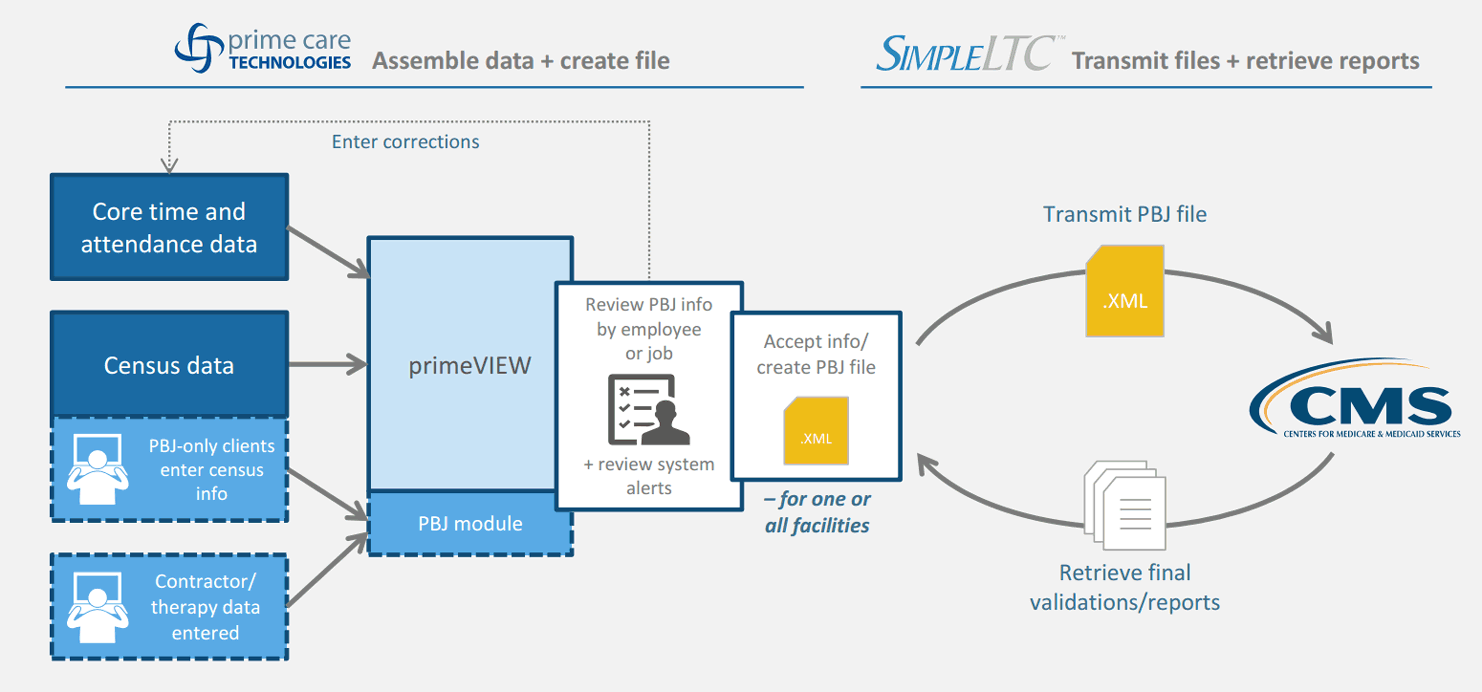 ---
Want to simplify PBJ file submission to CMS?
With SimpleLTC, one thing you won't need to stress about is submitting your PBJ .XML files to CMS. SimpleConnect™ provides a simple, affordable way to manage all your PBJ file submission, tracking and CMS reporting needs.


---
How to convert PBJ data to XML format using Excel
CMS has released Excel templates that allow you to convert your PBJ data into a valid XML format for submission. The templates work with Excel 2010 and later, and are available on the CMS Staffing Data Submission PBJ page. Instructions are included on the first tab of each spreadsheet. The user is responsible for getting their own data into the Excel format in the template provided and ensuring the data meets the rules of the PBJ Data Specifications (available on that same page).
To download the Excel template, visit the CMS Staffing Data Submission PBJ page, scroll to "Downloads" at the bottom, and look for:
PBJ Excel to XML Template v.1.00.1 [ZIP, 19KB]
PBJ Excel to XML Template v.2.00.1 [ZIP, 19KB]