SimpleLTC long-term care software works with a variety of third-party applications to ensure that providers are able to securely and safely exchange data with other clinical systems, scrubbers, analyzers, and quality enhancement tools. These are the SimpleLTC partners whose applications integrate seamlessly with our products.
---

Providigm creates practical solutions that healthcare providers can use to improve quality in their facilities. Through Providigm's training and web-based systems, providers are able to improve the quality of care and life of their residents. The patented abaqis® Quality Management System is the only assessment and reporting system that replicates the QIS methodology.

---

WellSky EHR is a cloud-based electronic health record system designed and tailored specifically for the needs of the long-term care market. Our mission is to improve the quality of resident care while increasing operational, administrative and financial performance.

---
Collain Healthcare is a long-term, post-acute care software and technology solutions provider committed to helping your organization manage your business by reducing risk, driving better outcomes and optimizing revenues.

---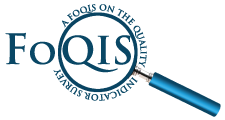 FoQIS
FoQIS is the easy-to-use web-based software that helps skilled nursing facilities improve survey results, manage the QIS process and implement QAPI. FoQIS simplifies the QIS and QAPI processes. It is the all-in-one solution to help your organization manage changes in the LTC regulatory environment.

---

Since 2003, Prime Care Technologies has delivered cloud-based solutions to meet the complex data needs of post-acute care. Today, it offers the first and only self-service operations cloud for managing long-term care revenue cycles and compliance mandates, including CMS Payroll-Based Journal (PBJ) reporting.