Be sure you're ready for the Feb. 14 PBJ deadline!
It's that time again! Payroll-Based Journal (PBJ) reporting for Q1 2022 (Oct. 1–Dec. 31) is due to CMS by Monday, Feb. 14. Join us on our upcoming PBJ quarterly check-in webinar where we'll discuss the latest PBJ updates and answer your top questions.
Our quarterly check-in is a relaxed, informative webinar where we customize the content to your needs. It's your chance to ask your PBJ questions before the next reporting deadline.
What you'll learn:
Current PBJ updates
Five-Star Staffing calculation
Back to the basics
And much more
---
[Live webinar] PBJ quarterly check-in: Critical answers to your top questions
Wed, Jan. 26, 2022 | 11:30am CT
---
Who should attend
Administrators

HR personnel

DONs and RNs

Corporate regional staff

Staff members who handle payroll data
About your expert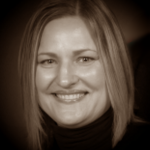 Jenn Moenck Feige is one of the founders of SimplePBJ™, the leading software solution for CMS PBJ data scrubbing, analytics and submission. Jenn is now with SimpleLTC, leveraging her expertise to train thousands of customers on improving PBJ compliance.