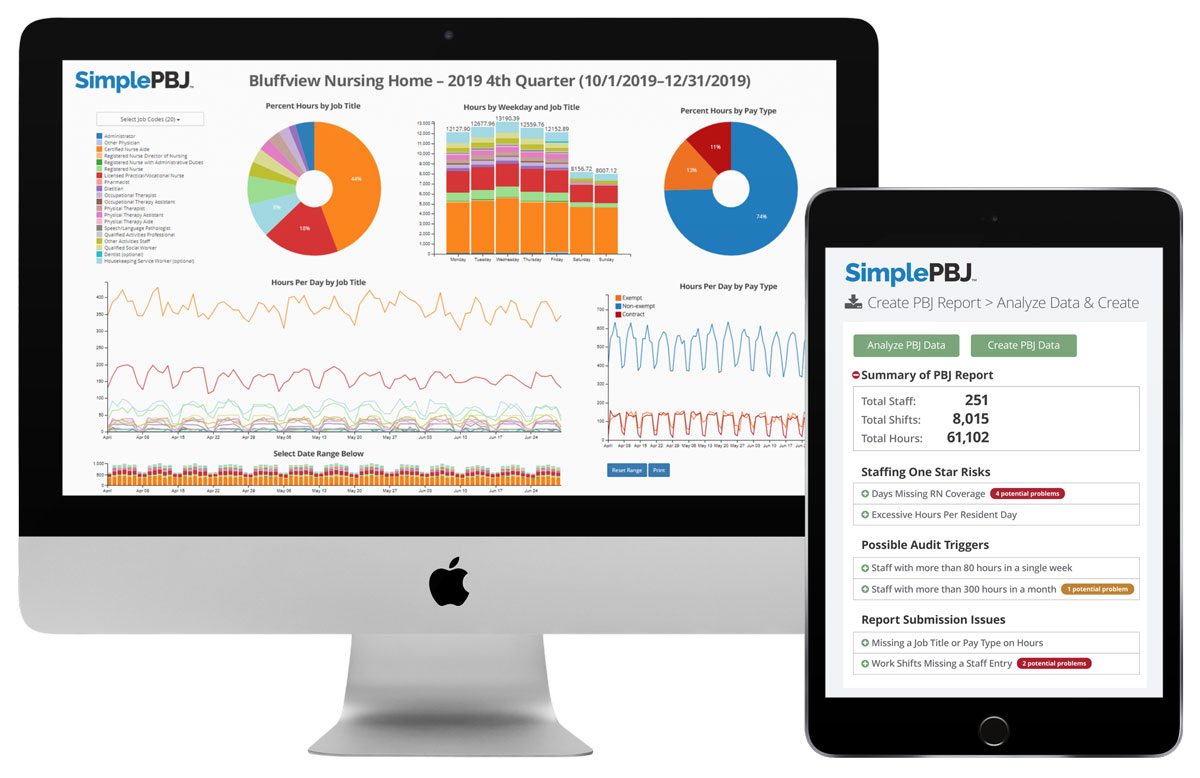 Get your free SimplePBJ™ demo
Your one-stop shop for PBJ success
SimplePBJ™ is your complete, hassle-free solution to Payroll-Based Journal (PBJ) compliance. Now you can assemble, validate and submit any CMS-required PBJ report with one simple tool.
Assemble: Build a complete PBJ report from all your data sources
Validate: Find and fix data errors, audit triggers and F-Tag issues
Predict: Know your CMS staffing star ratings 4-6 months early
Submit: Submit your completed PBJ file to CMS with a single click
Ready to learn more? Just complete the form and we'll get you started.