Payroll-Based Journal reporting requirements
---
This information is summarized from official CMS PBJ documentation and rules. Please visit CMS for complete details.
What is Payroll-Based Journal (PBJ)?
The Centers for Medicare and Medicaid Services (CMS) has long identified staffing as a vital component of a nursing home's ability to provide quality care — that's why it's used in the Nursing Home Five-Star Quality Rating System.
Section 6106 of the Affordable Care Act (ACA) requires facilities to electronically submit direct care staffing (including agency and contract staff) and census information on a quarterly basis. CMS has named their reporting system the Payroll-Based Journal (PBJ).
Staffing information is also posted on the CMS Nursing Home Compare website to help consumers understand the differences in levels of care and staffing in nursing homes.
The PBJ reporting requirements mean that organizations must track additional information about their staffing, such as turnover and tenure and hours worked for each individual. PBJ also requires that information be submitted in one of two ways: manually entered into the PBJ website or uploaded in a specialized XML data format.
PBJ reporting deadlines
Payroll-based Journal staff hours reporting allows staffing and census information to be collected on a regular and more frequent basis rather than just during survey. CMS is collecting additional information and also focusing on staff turnover. Another goal is for the data to be auditable to ensure accuracy.
Reporting periods and deadlines are:
| | | |
| --- | --- | --- |
| Fiscal quarter | Time period | PBJ due by |
| Q1 | Oct 1 – Dec 31 | Feb 14 |
| Q2 | Jan 1 – Mar 31 | May 15 |
| Q3 | Apr 1 – Jun 30 | Aug 14 |
| Q4 | Jul 1 – Sep 30 | Nov 14 |
Get help with your PBJ
Assemble, validate and submit PBJ reports, and predict your Staffing Five-Star with SimplePBJ™
---
Get started now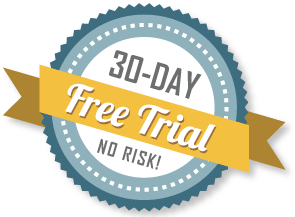 Required information for Payroll-Based Journal
Direct care staff
Employee ID: All staff (direct employees and contract staff) must be entered into the system by assigning each staff member an Employee ID. Employee names and any personally identifiable information (PII) will not be stored in the system. The ID must be a unique identifier and not duplicated with any other current or previous staff. This ID should also not contain any PII, such as a Social Security Number (SSN).
Hire Date: The first date of a staff member's employment and is paid for services delivered, either through direct employment or under contract. For contract staff, the start date is the first date worked and billed for at the facility.
Termination Date: The last date a staff member's employment and is paid for services delivered, either through direct employment or under contract. For contract staff, the end date is the last date the facility or the agency communicates that the contract individual will no longer be providing services at that facility (either voluntary or involuntary). If unsure, do not fill in an end date.
Direct Care Staff definition
Direct Care Staff are those individuals who, through interpersonal contact with residents or resident care management, provide care and services to allow residents to attain or maintain the highest practicable physical, mental, and psycho-social well-being.
Direct care staff does not include individuals whose primary duty is maintaining the physical environment of the long term care facility (for example, housekeeping).
Staff hours
The Payroll-Based Journal (PBJ) requires that facilities report the hours direct care staff have worked. The following fields are required:
Date: Date of the work day
Hours: Hours worked for Job Title Code on date
Job Title Code: Code related to job role being performed – there are 40 defined roles
Pay Type Code: Code related to pay role of individual working – Exempt (1), Non-exempt (2), or Contract (3)
Census data
The PBJ requires that facilities report their census for three individual days during the quarter: the last day of each month. The entries required are:
Medicaid: Number of residents whose primary payer is Medicaid

Medicare: Number of residents whose primary payer is Medicare

Other: Number of residents whose primary payer is neither Medicaid or Medicare