More than 4,000 SNFs trust SimpleLTC long-term care software products to improve reimbursement, save time and simplify workflow in their facilities. Explore our product offerings to learn why so many customers love SimpleLTC.
---
The simple solution for MDS analytics and reimbursement optimization
SimpleAnalyzer is a web-based analytical tool for optimizing and scrubbing MDS 3.0 files. It comprehensively audits your clinical MDS files, alerting you to potential problem areas, inconsistencies and missing documentation so you can correct the errors before submission. It does the detailed analysis work your team doesn't have the time to do.
---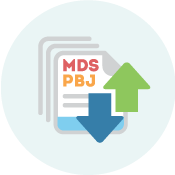 Better MDS+PBJ transmission workflow, more accurate reimbursement
Used by more than 4,000 LTC providers nationwide, SimpleConnect streamlines MDS and PBJ upload and final validation report processes. Automatically transmit your MDS batches and PBJ files to CMS. Access and store CMS/CASPER reports. As the largest third-party transmitter of MDS assessments, with 30,000,000+ assessments transmitted, SimpleConnect is recognized as the best-in-class CMS transmission solution for long-term care.
---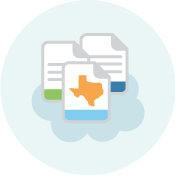 Texas MESAV automation, LTCMI, 3618/3619, and PASRR submission and reports
It's Texas' most trusted solution: More than 90% of Texas facilities utilize it. Why? Because they've achieved a significant increase in Medicaid reimbursements using SimpleCFS. Easily manage your Texas Medicaid forms, improve daily workflow and maximize financial performance — even across multiple facilities. Automate MESAV, LTCMI, 3618/3619 and PASRR processes. Complete your LTCMI immediately upon MDS transmission. View a full 18 months of MESAV data.
---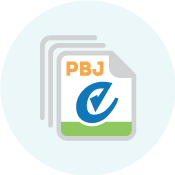 Assemble, validate and submit Payroll-Based Journal reports, and predict Staffing Five-Star.
Easily import and build a complete PBJ report from all your data sources. Predict you Staffing Five-Star rating months in advance. Quickly find and fix data errors, PBJ audit triggers and F-Tag issues. Add or update data as needed and create an audit trail of all changes. Then submit your PBJ file to CMS with a single click!