---
Five-Star and PDPM simplified
---
With predictive MDS analytics from SimpleLTC, you can directly impact your clinical outcomes and reimbursement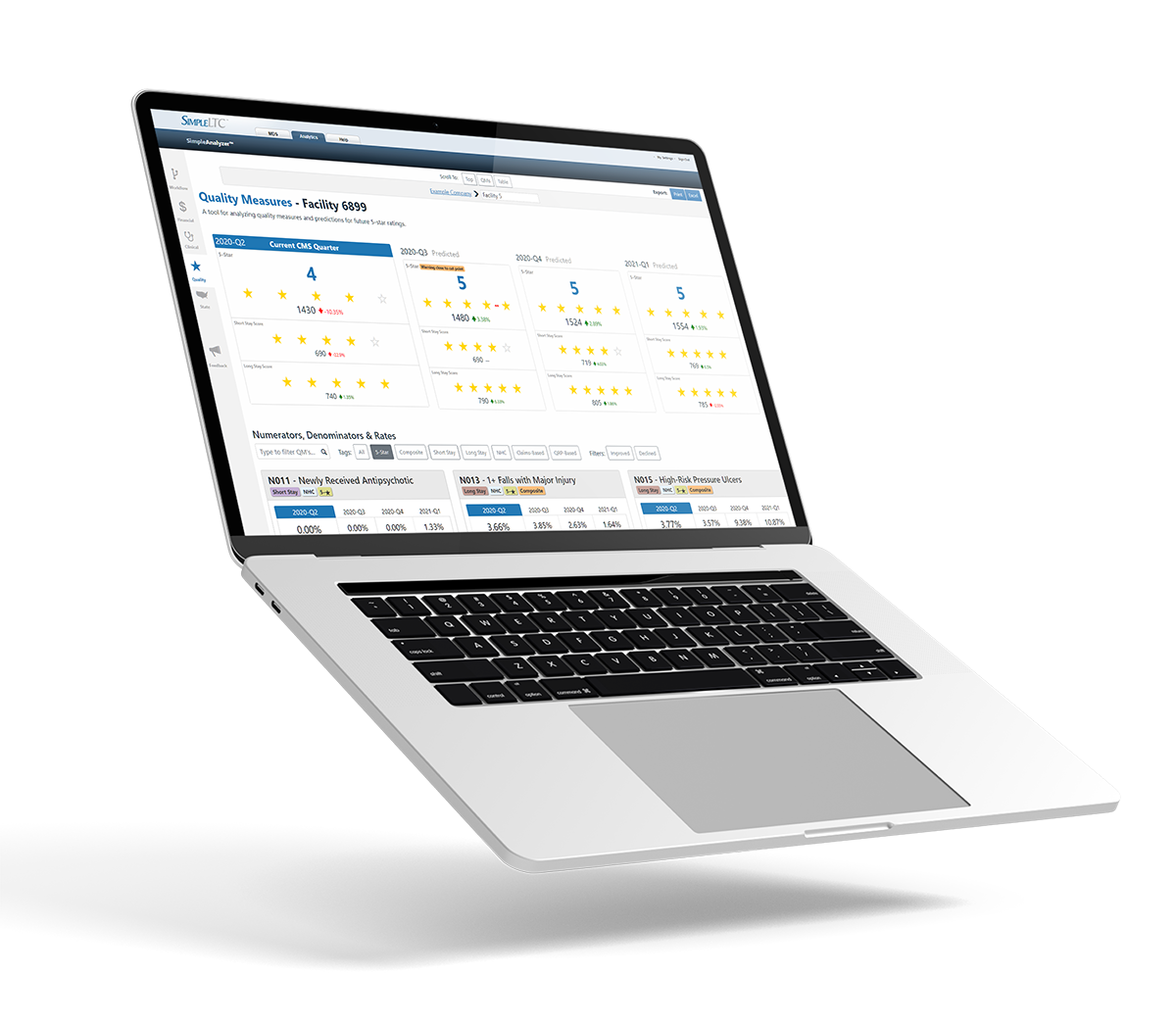 Your simple, powerful solution for MDS analytics
---
If you're already transmitting your MDS assessments through SimpleLTC, why not add our predictive analytics package? When you include SimpleAnalyzer™ in your workflow, you'll get:
Quality measure updates in real time
Pre-transmission scrubbing (including PDPM and QM rules)
PDPM tools (revenue forecasting and diagnosis explorer)
Five-Star and QRP views
Rehospitalization predictions
Function scores dashboard
State-specific quality incentive metrics (CA, OH, TX, FL)
Best of all, it's affordable for any organization. What are you waiting for? Get started with a free trial today.