---
Get your MDS certification from Relias
and take advantage of special limited-time pricing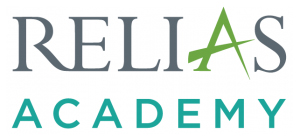 ---
---
As a service to our customers and members, SimpleLTC and Texas Medicaid Coalition have partnered with Relias to provide access to high-quality MDS 3.0 certification training.
---
---
What is CMAC?
The Relias Certified MDS Assessment Coordinator (CMAC) program offers you industry-recognized certification, demonstrating your proficiency in the RAI assessment tools and care planning. CMAC is the only industry certification that requires certificate holders to stay current with CMS legislative changes on an annual basis. Anyone can enroll in the CMAC program; it is not limited to RNs.
Why Relias CMAC?
More cost-effective
Access to course material 24x7x365
No annual membership
Keeps you current with annual re-certification
The CMAC certification training program was developed by well-known long-term care industry expert Ron Orth.
More info on CMAC
Please note: CMAC certification is offered by Relias, not by SimpleLTC or Texas Medicaid Coalition. To learn more about the Relias CMAC program, please visit the Relias website.
Special limited-time pricing
$395.00 $299
Complete the form below to access the discount code and get instructions on how to order your Relias CMAC certification program.